Henderson County Schools 2021-2022 State Assessment Data Available for Review
The Kentucky Department of Education has released the Spring 2022 state assessment data from the Kentucky Summative Assessment (KSA). Henderson County students in 3rd through 8th grade and 10th graders take reading and mathematics assessment tests in the spring of each year. All other subjects are tested once per grade level (science in grades 4th, 7th, and 11th and on-demand writing in grades 5th, 8th, and 11th).
"I am very proud of all of our schools for the growth and improvement that has occurred during the past 2 years, especially during the time of COVID and virtual learning. We will analyze our data and look at what worked well, what can be improved, and how we can continually move forward to improve the educational outcomes for all of our students and pursue excellence in all that we do." Dr. Bob Lawson, Superintendent of Henderson County Schools.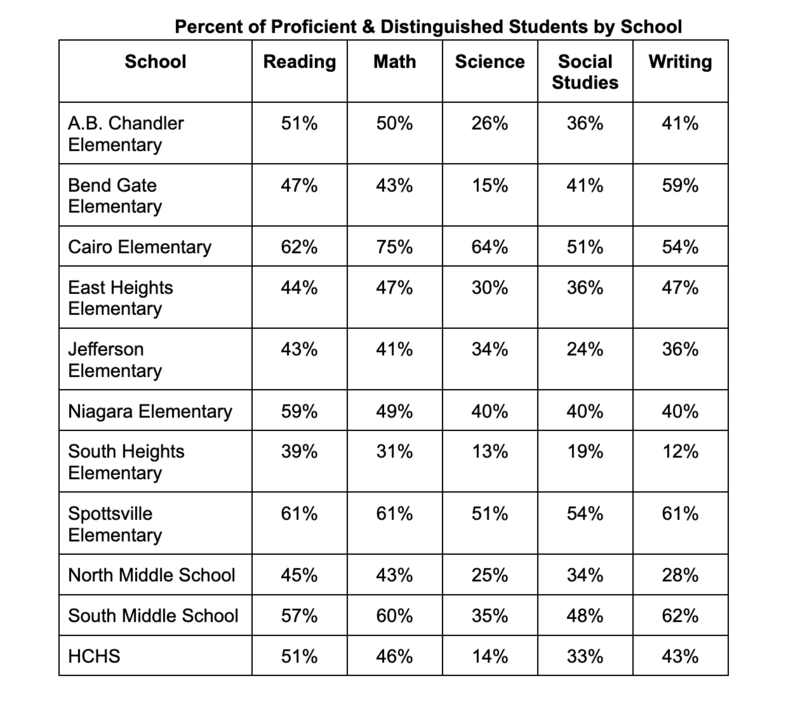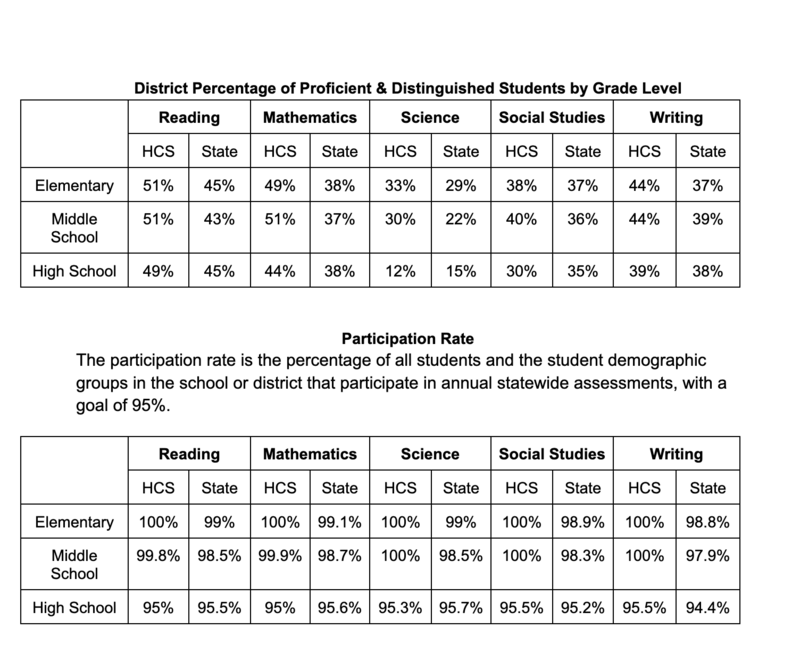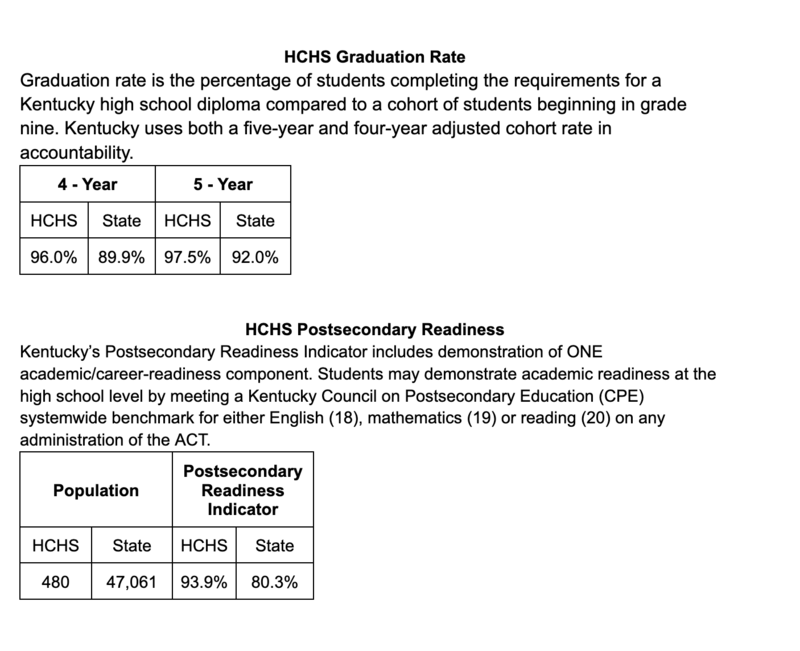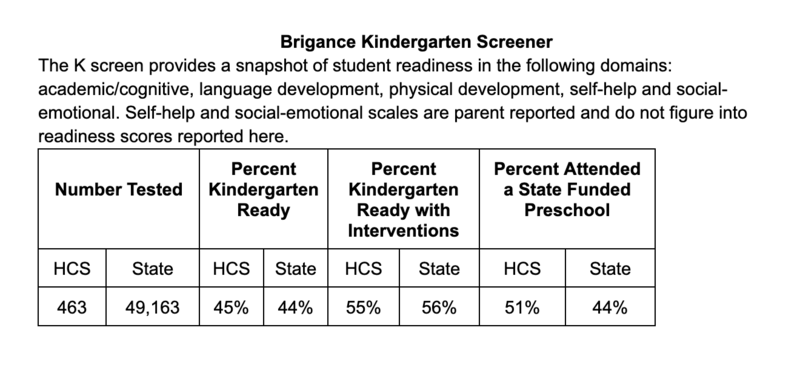 For additional information contact Brandy Haley, Director of Assessment and Accountability, at 270-831-5000 or brandy.haley@henderson.kyschools.us
Click here to visit the School Report Card
###