Congratulations to Niagara Elementary School Principal Shari Holzmeyer who was selected to be a part of the 2023 cohort of Kentucky Women in Education Leadership (KWEL).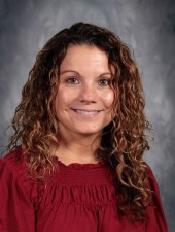 The holidays can easily be filled with stress and anxiety for teens and young adults. Join us tonight for resources and information at the Port.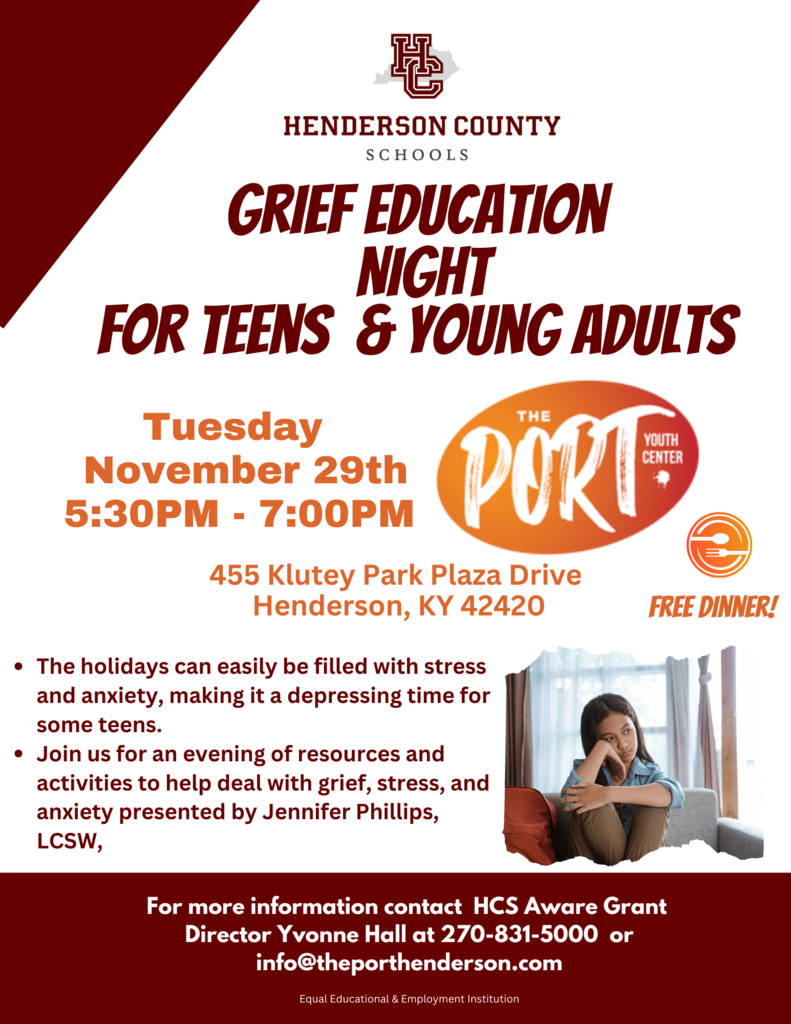 Congratulations to Jacey Royalty, a senior at Central Academy, was selected to attend the National Student Leadership Academy this week in Washington, D.C.
HCHS teacher and Academic Coach Brian Sullivan was recognized for being inducted into the Kentucky Association for Academic Competition (KAAC) Hall of Fame during the November board meeting. He was presented with a medal of excellence and a KY Colonel title.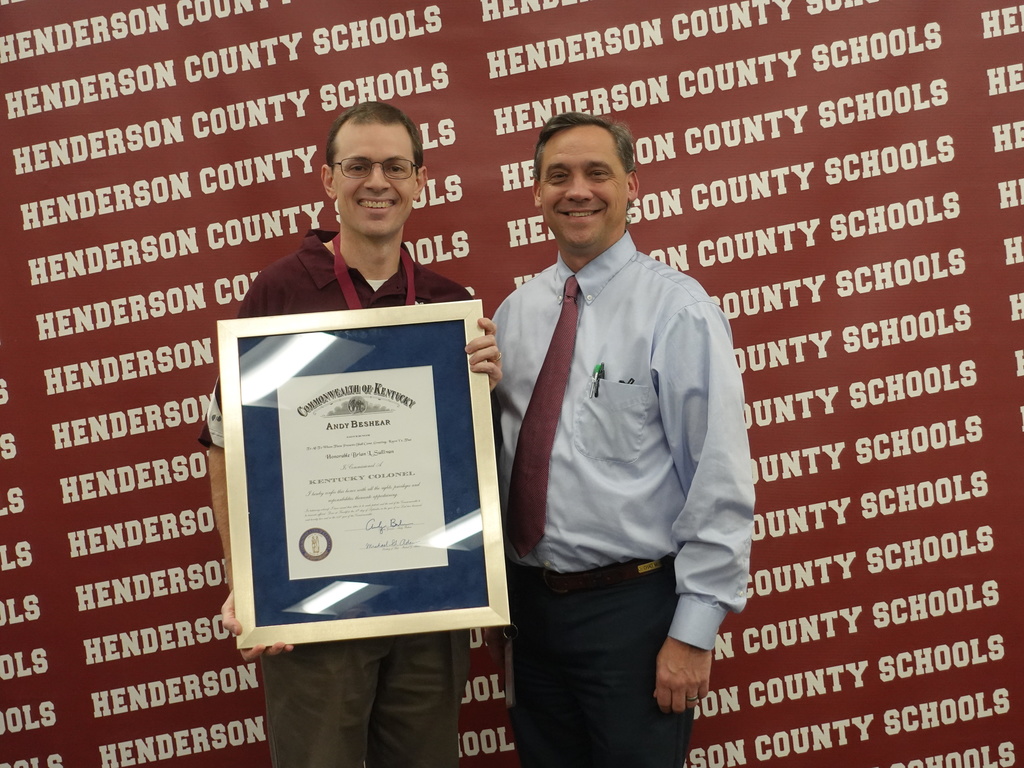 Over the last 5 weeks, students at Jefferson Elementary School have been able to observe the plant-growing process through hydroponics. Today, they harvested their plants and enjoyed a tasty treat! 🥬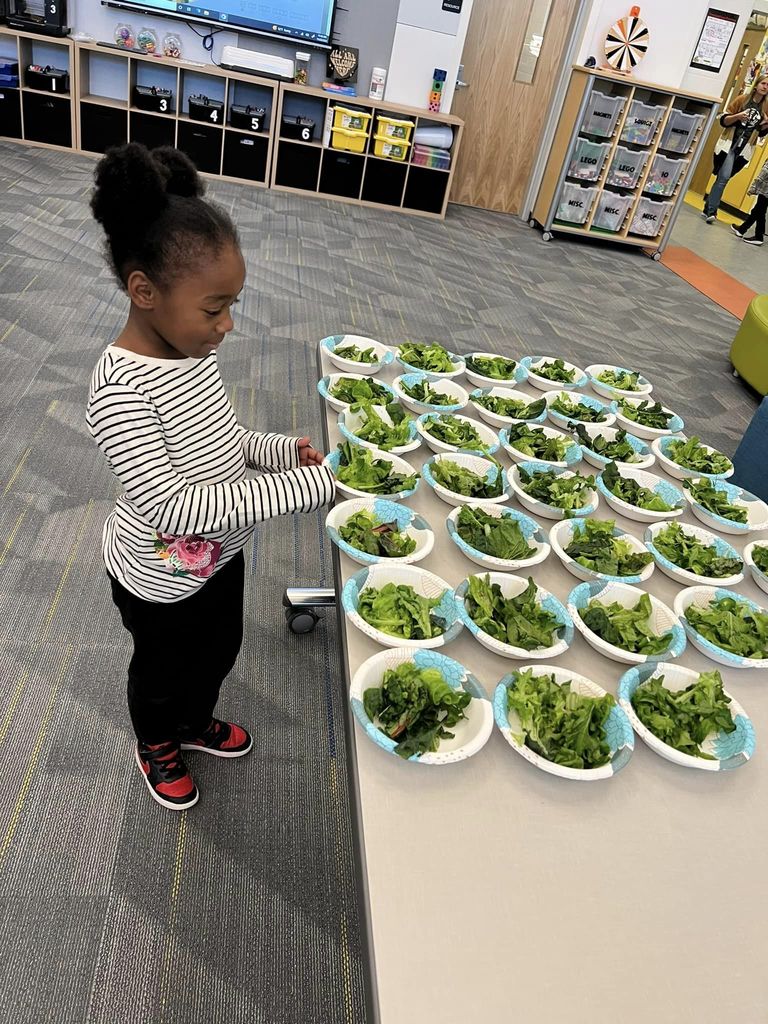 During the November 21st Board of Education meeting, the first reading of the 2023-2024 DRAFT Academic Calendar was passed. The final approval of the calendar will be at the December 19th Board of Education meeting.
https://www.henderson.kyschools.us/article/917672
Henderson County FFA wins state Veterinary Science contest
Grief education night for teens & young adults.
Thank you to all of our community partners who helped last night with our Family Art Night at the Preston Arts Center Congratulations to Kayne Stone from South Heights Elementary who won the artwork scavenger hunt. #PartnershipsMatter #artseducation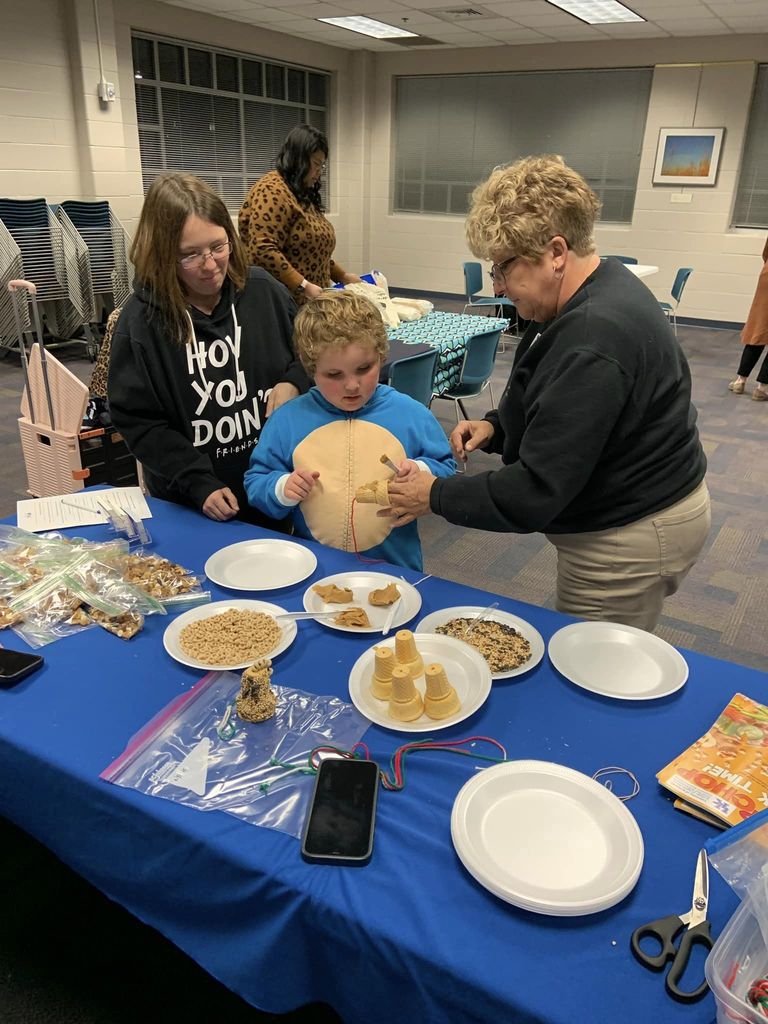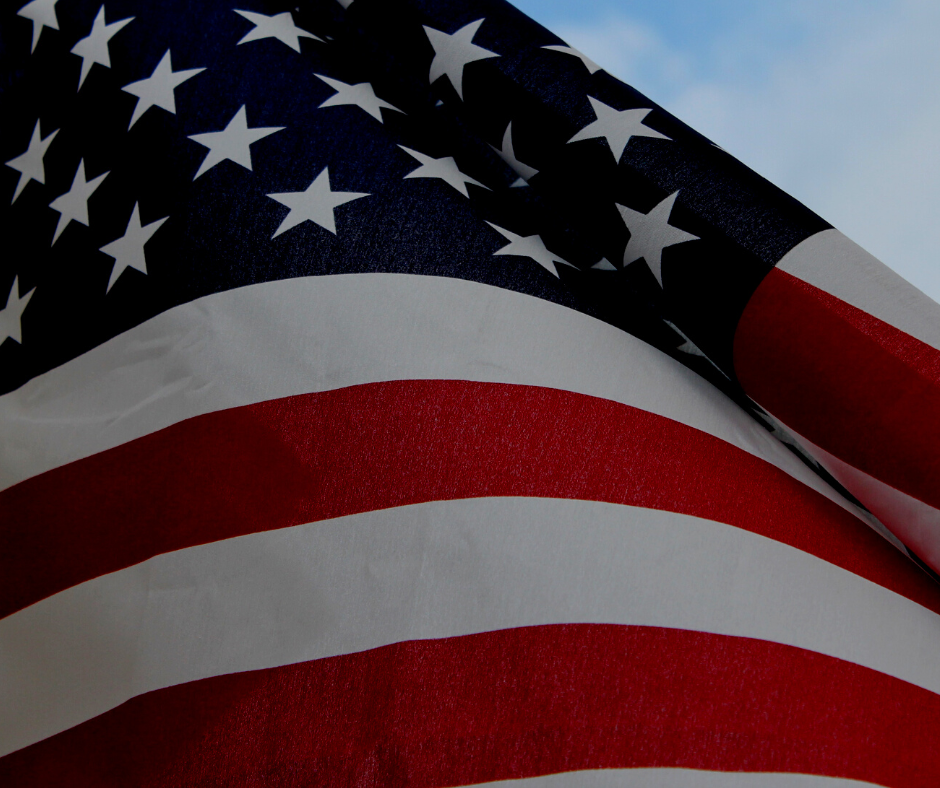 Henderson County High School recently announced the 2022 Outstanding Alumni Award winners. Cassius Bentley and Scott Davis are being inducted into the Alumni Hall of Fame and Danielle Anguish is being honored as the inaugural recipient of the Outstanding Young Alumna Award.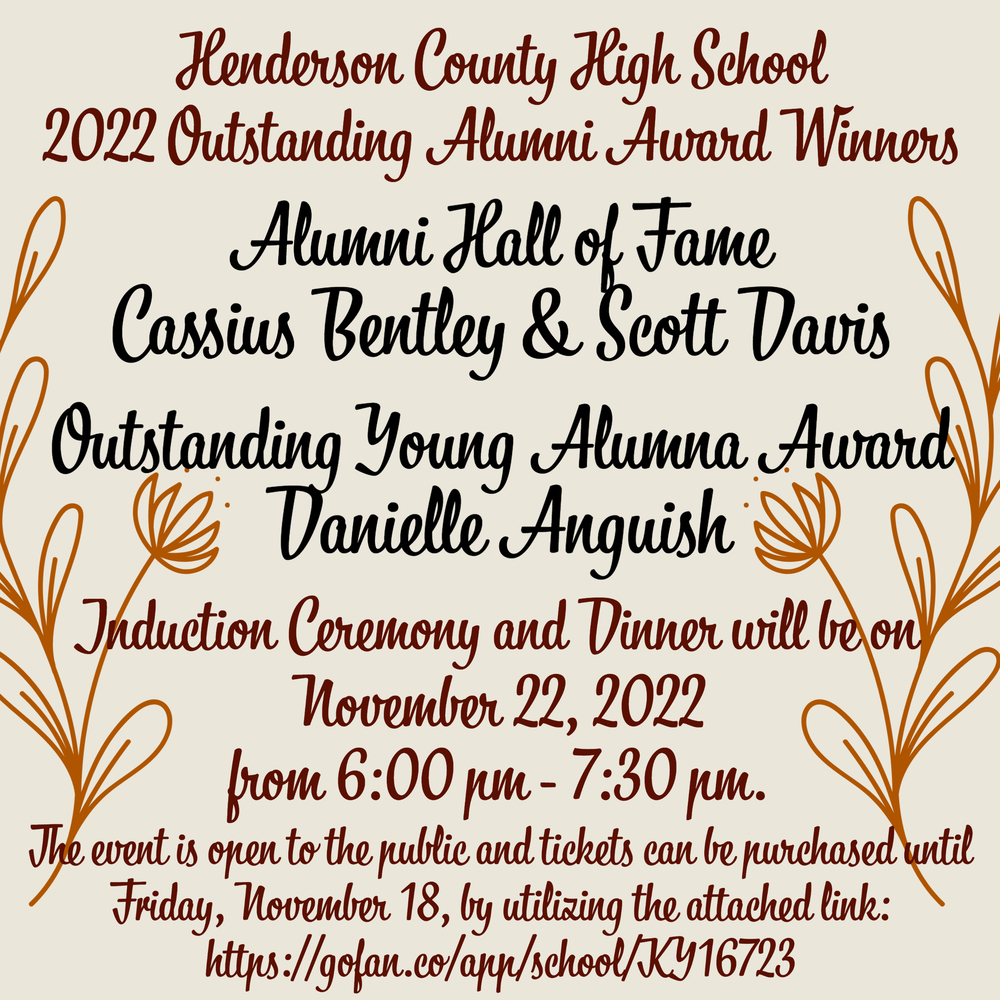 We are so proud of Cairo Elementary School for being named a 2022 National Blue Ribbon School. Cairo Principal Brooke Shappell, Kindergarten Teacher Erin Mills, and HCS Superintendent Dr. Lawson are currently in Washington D.C. to receive this award. #NationalBlueRibbonSchool 💚💚💚
All Henderson County Schools will be closed on Tuesday, November 8th for Election Day. Childcare Centers will remain open at Bend Gate Elementary, East Heights Elementary, and Thelma B. Johnson Early Learning Center.
Henderson County Schools has a tradition of honoring our veterans every year with programs and activities, including one of the largest programs in the tri-state at South Middle School.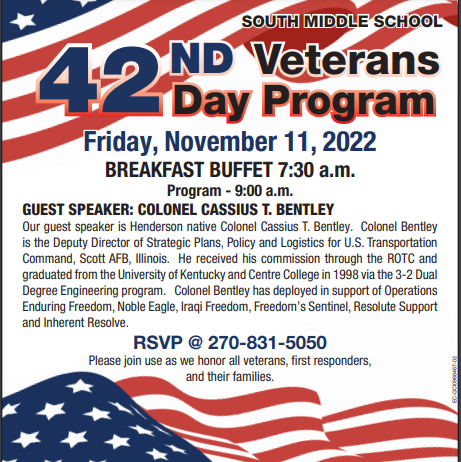 We had such a great time dressing up like book characters and reading to elementary school students today. Remembers to always read mores boooooooks👻🎃📙 #HCSREADS

We were beyond excited to present Pete's Big Hollywood Adventure for 552 first-grade students today at the Preston Arts Center. Students enjoyed the play and received a Pete the Cat book.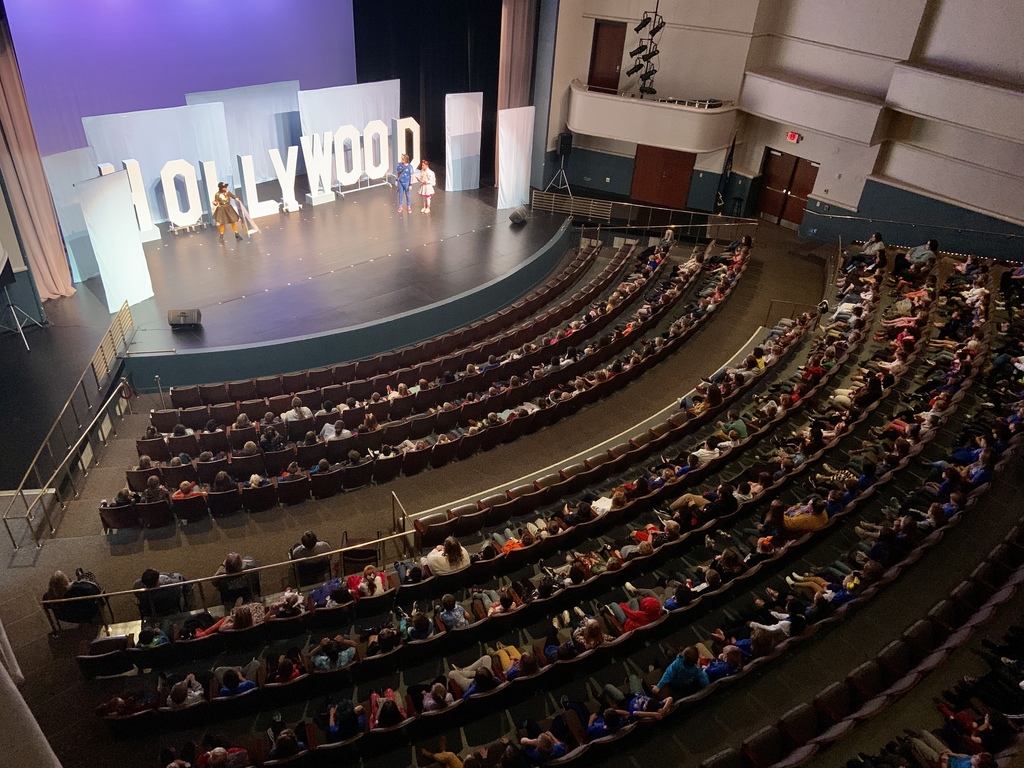 Congratulations to our EL English Language students who successfully completed the ACCESS for English Learners assessment. We are proud of you for pursuing excellence!
Henderson County Schools Human Resources Director Jinger Carter named 2022 KASHRM Human Resources Professional of the Year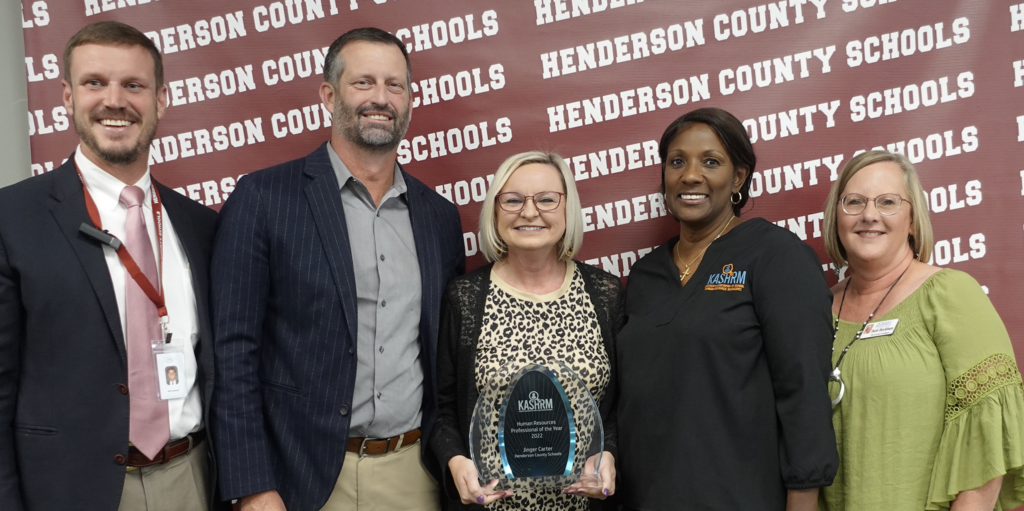 National Principals Month honors principals for their significant impact on the success and well-being of our nation's students. Join us as we celebrate all principals throughout October.
www.principalsmonth.org
#ThankAPrincipal